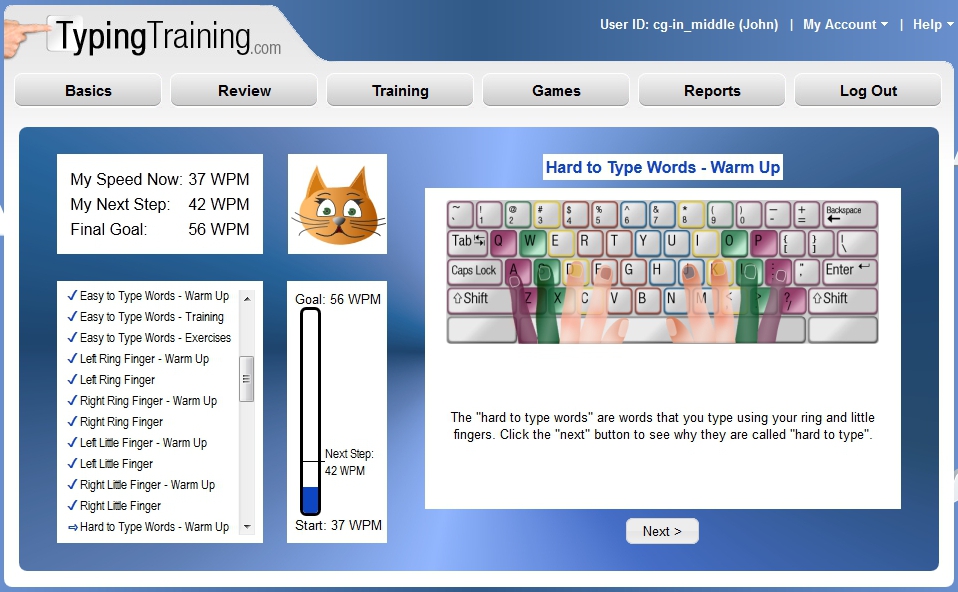 An Effective Typing Course for all Ages and Abilities
Everything runs from your web browser, with no software to install.
Animated coaches are available to guide your every step.
Rhythmic auditory feedback during lessons helps to speed up the learning process.
A unique hand function approach teaches typing based on the way our hands work. Specialized activities train each finger individually.
Over 2500 built-in exercises are available covering a wide variety of topics.
Typing games make learning fun.
Explore Features:
Learning and Fun Combined
Our typing games allow you to save a space colony, play some soccer, race against others, and test your knowledge.
Customize the site with your choice of coach, theme, and sound effects.
Numerous exercises are available on interesting topics, allowing you to learn new things while you type.